Down on the ground
All missed flight fees are not created equal.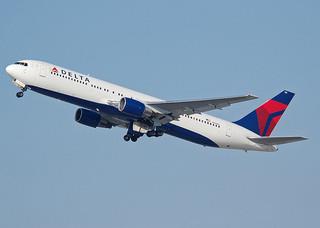 By Crai S. Bower
"I'm sorry sir, the gate for the Paris flight has closed."
"No, that can't be," I replied, as if my Delta Priority status might somehow change the reality of my situation, that I'd blown my flight to Paris and subsequent connection to Budapest. While riding light rail back into Seattle, I started thinking about how different airlines (and people!) manage missed flights.
A quick Facebook/Twitter survey suggested every missed flight situation and solution is unique. But how can this be? I thought all airlines were fee obsessed equals. Turns out I was wrong. In fact, not one of the half dozen customer service agents I interviewed provided the same policy.

Who buys refundable tickets?
I don't know anyone who buys refundable tickets, but it's not a bad idea should you think a missed flight might be in your future. Miss a flight with a refundable ticket? Get a refund. That simple.

Delta blues
Delta Airline's policy is the most straightforward and the most punitive. If you miss your flight expect to pay $150 change fee plus the fare difference between new ticket price and the old ticket. You'll pay $250 if you're flying international.
Post continues below video

Delta's policy is pretty much what I expected, though I still think some haggling might get a fee waived here or there, especially if you can find a flight on the same day as your originally scheduled one.

When "standby" is AA okay
Should you miss a domestic or international flight on American Airlines, you'll roll right onto the standby list, as long as you check in at the counter. No fees, just perpetual standby until you get off the ground.
"You have to be at the airport or we'll cancel your ticket," the agent told me, "But make sure to call if you can't get to the airport. The ticket agent can't put you on the standby list, but she will notify the airport agent so your ticket isn't torn up."

United we stand
I'll be honest. I didn't expect that United Airlines would offer the most generous policy of the major airlines, including the "Flat Tire Rule" that every carrier once considered part of good customer service. The flat tire rule basically provides a two-hour cushion to change a flight prior to take off. Call within the two hours and you can make a same day change without a fee.
If there isn't a flight available on that day, the $150 fee and fare change charge will apply.
"You also have 24 hours prior to takeoff to change a flight to the same destination on the same day without a fee if the ticket price is the same," explained Michael, a United customer service agent.

Homeward Bound
"We all used to have the 'flat tire rule,'" explained the customer service agent at Alaska Airlines, which charges a $75 web and $100 airport or phone change fee to reschedule a flight.
"But call me an old timer," she continued, "Because I still believe we're all human and understand that stuff happens sometimes. So let's just say providing an explanation to an experienced agent about your situation never hurts."
Good to know that my hometown airline still appreciates the power of (persuasive) conversation. So why not try? It's not like we're going anywhere.
Are you sure you want to delete this comment?
WHAT DO YOU THINK?
Which of these extreme outdoor sports would you be brave enough to try?
Which of these extreme outdoor sports would you be brave enough to try?
Total Responses: 57,226
Not scientifically valid. Results are updated every minute.
FOLLOW MSN LOCAL