Tips for taking the best travel photos with a smart phone
They're small, but they can capture the world in amazing detail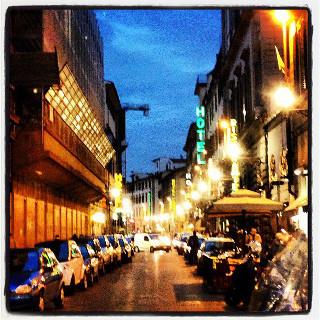 Capturing amazing photographs of locales and vistas is one of the most enjoyable and popular aspects of traveling. And while carrying "great glass" with you on a trip can almost guarantee perfect pics, you can also coax beautiful images from a smart phone, be it an iPhone, an Android version, a Windows Phone or other.
Wondering how to get the most from a smart phone, I looked to Heidi Gress, a professional photographer who turns her personal handheld device into an exquisite artistic tool.  
Heidi, even though you are a professional, why do you enjoy taking personal photos with a smart phone when you travel?
I believe in the saying 'the best camera is the one you have with you.' Many times there are photographic opportunities that don't allow for you to bring out your big DSLR. The ability to have a fairly high quality camera that fits in your pocket, that is discreet, but also doesn't draw unwanted attention as you travel is invaluable. The added bonus of instant sharing via Facebook and Instagram allows people to share your journey in real time.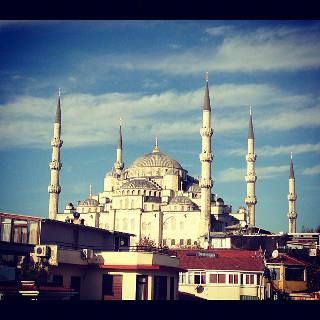 When you visit a new place, what do you look for in a photographic scene?
I think the best thing I can say is take what inspires you at that moment. I look for scenes that are unique to the area I'm in. Perhaps an elderly woman sewing, men working on the docks, or glamorous women walking through Paris. It is all about the memories you want to create.
How should you take a photo with a smart phone? 
I use Instant Gram, Camera Plus and Pic Stitch. Use the filters to create the overall feel of the moment. I was in Naples during a huge storm moving in over Mt. Vesuvius. I used my smartphone to capture the crashing of the waves against the rocks with heavy storm clouds, added a darker desaturated filter and it created a look reflecting the ominous feel of the storm. The great thing about digital, whether a DSLR or a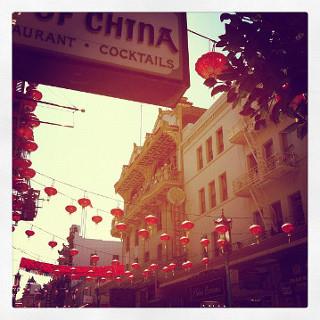 smartphone, is that you have virtually unlimited options, so experiment with angles, lighting and filters.
Any other tips?
It's your trip, use what you feel comfortable with. Photography should enhance your experience not detract. Enjoy yourself, step out of your comfort zone and don't over think your equipment, choose what's right at the moment.
Discover more of Heidi's photography at heidigress.com, heidigress.tumblr.co​m or on Facebook at heidigressphoto.

Photos (Florence, Italy; Istanbul, Turkey; and Chinatown in San Francisco) are courtesy of Heidi Gress. 
WHAT DO YOU THINK?
Which of these extreme outdoor sports would you be brave enough to try?
Which of these extreme outdoor sports would you be brave enough to try?
Total Responses: 57,225
Not scientifically valid. Results are updated every minute.
FOLLOW MSN LOCAL