Pop your New Year's Eve top perfectly
Pick and open celebratory sparkling wines like a pro.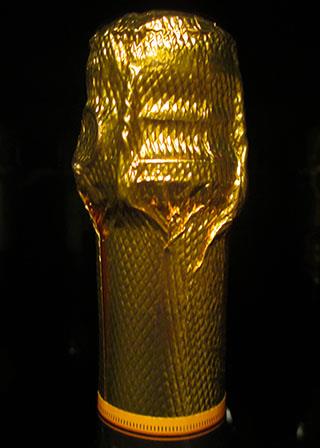 Whether you've traveled to a beach in Hawaii, an apartment porch in Manhattan or elsewhere, you might want to mark New Year's Eve with a little Champagne.
Amanda Balo, a certified sommelier, offers some handy advice for picking the perfect bottle of bubbly for your party tonight.
"The Cuvée Prestige of Champagne, France -- such as James Bond's choice of Bollinger Grande Année -- are indeed beautiful," says Balo.
Not all toasts need to be made with Champagne, however.
"Some of my favorites are crémants. Crémant d'Alsace and Crémant de Loire are the most common crémants that are making their way from France to the US. They're made in the same style as Champagne and are very tasty," she adds.
Balo also says that Italy and Spain are producing good value sparkling wines, such as Prosecco and cava, that are perfect for New Year's Eve pouring.
Time to toast
If you've made it to a party without a sommelier or a bartender, you might need to crack open your own bottle. Balo notes that uncorking Champagne and other sparkling wines can cause consternation for some. "Many consumers are either leery of opening bubbles or feel like they have to make a show of it like Jay-Z."
To calm any unneeded bottle anxiety, Balo offers an easy -- and safe -- set of steps for opening sparkling wine.
Drape a clean linen towel over the cork (and the wire cage that holds it in).
Unwind the wire cage with a series half twists on the loop at its bottom.
Leave the loosened wire cage on the cork, under the linen.
Slightly tilt the bottle at an angle, so it is neither horizontal or vertical. Point it away from any people or breakable objects.
With one hand, hold the bottle at the bottom and slowly rotate it in one direction while holding the cork and cage steady.
Ideally, you will not hear a sound when the cork is freed as you turn the bottle (but a small wisp of air is fine).
Finally, you can drink! Be sure to pour the wine slowly for less foam in your glass. Cheers!
Amanda Balo is owner of Sommelier Seattle.
WHAT DO YOU THINK?
Which of these extreme outdoor sports would you be brave enough to try?
Which of these extreme outdoor sports would you be brave enough to try?
Total Responses: 57,225
Not scientifically valid. Results are updated every minute.
FOLLOW MSN LOCAL