'Tis the season – for passports with purpose
Travel bloggers rally their readers to raise money for charitable causes.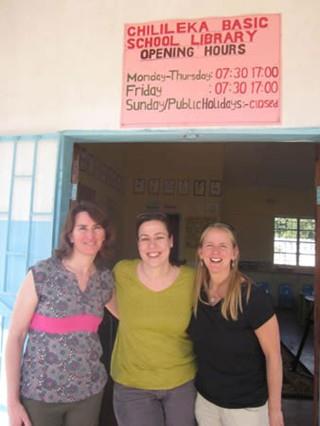 By Crai S. Bower

The holidays have hit full stride, downtown Seattle is strewn with light, quite helpful when the rains drone on and the (nonexistent) sun "sets" just after 4pm.  Holiday songs started blaring from my local grocery store speakers well before Thanksgiving this year and that nagging feeling that the regular shipping window is swiftly shutting weighs on me like a pinched nerve. Enter the blogosphere to the rescue.
I've quoted KJ Dell'Antonia's New York Times Motherlode Blog, "Too Much Stuff Last Year," so often, my wife leaves the room when I bring it up with friends. A mother of four kids who left New York City for the wiles of New Hampshire, KJ observes that we live in an era of "too many gifts" and that "things that once came as gifts, like clothes, new shoes, or sports equipment, have become 'needs' we fill as any time."
You may be thinking, "okay, I see your point, but isn't this a travel blog?"
Well yes, it is. (I suppose the fact that my wife and I were debating whether skis are truly a Christmas gift on the very day I happened upon KJ's commentary isn't travel bloggy enough.)
Which brings me to "Passports with Purpose" (passportswithpurpose​.org), the grassroots brainchild of four Seattle-based travel bloggers. Five years ago "PWP" founders Beth Whitman, Michelle Duffy, Pam Mandel and Debbie Dubrow would get together for lunch or drinks during the nascent days of travel blogging to offer each other support, to brainstorm and to try and figure out what exactly successful, professional travel blogging meant.
Unwilling simply to review restaurants, profile destinations or provide tips and tricks for traveling with kids to Turkey, the group decided to, in the words of Beth Whitman, "Bring the travel blogging community together and help some area of the world."
Bloggers are known for quick turnaround; the quartet launched a plan just three weeks later. Travel bloggers would solicit travel-related donations to raffle in $10 increments. If someone donated $10, he had once chance to win a prize ranging from gear to luxury accommodations. Should someone donate $500, she received 50 chances and so on.
Their success is astonishing. Working with a designated NGO, Passports with Purpose raised: $7,400 for Heifer International in 2008; $28,000 to build a school in Cambodia in 2009 (World Assistance for Cambodia); $60,000 to house 25 families in Southern India in 2010 (Land for Tillers' Freedom); $90,000 to build two libraries in Zambia in 2011 (Room to Read) and over $110,000 this year to build five wells in Haiti (Water.org.)
Though the two-week travel prize fundraiser just concluded, Whitman says all additional donations will go directly to Water.org.
"With continued donations, we have a good chance of building a sixth well," explains Whitman, who is founder of Wandertours and "Wanderlust and Lipstick," a leading website resource for women travelers.
So this year, rather than stuff my kids stockings full with quickly forgotten, disposable knickknacks, I think they deserve a donation card and a conversation about just how this travel blogging gig really can help illuminate the world. Rain or shine.  
WHAT DO YOU THINK?
Which of these extreme outdoor sports would you be brave enough to try?
Which of these extreme outdoor sports would you be brave enough to try?
Total Responses: 57,225
Not scientifically valid. Results are updated every minute.
FOLLOW MSN LOCAL