Where to escape this weekend
Looking for a quick and easy escape this weekend? If it's European charm, contemporary art or mouth-watering dishes you're after, here are a few ideas your next impromptu vacation.
By Julia Dimon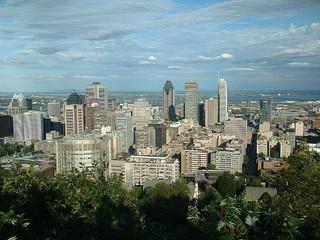 Montreal -- For the romantic
If you're looking for delicious French cuisine, charming boutique hotels and European charm with fashion-forward flair, look no further than Montreal. A bustling city in the Canadian province of Quebec, this cosmopolitan gem offers a touch of Paris without the long flight or exorbitant prices.  Couples may begin their romantic visit with a stroll along the quiet cobblestone streets of Old Montreal, or a cozy horse-drawn carriage ride from the Jacques Cartier square to the historic greystone buildings of the Old port. Indulge in haute-cuisine in the intimate dining den called "Le Club Chasse et Peche" which serves up seasonal dishes, from Foie Gras duck ravioli, to Gaspé char with artichoke, salmon roe and oysters with charisma. Post dinner, check out Le Sarah B, a hip 19th century inspired lounge in the downtown Intercontinental Hotel, for an absinthe cocktail and Provence inspired tapas.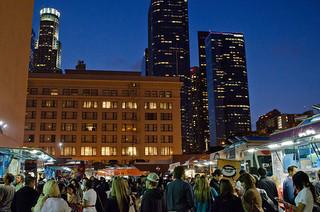 Los Angeles -- For the art lover
In the past decade, Downtown LA has experienced a sort of cool cultural renaissance, with an influx of art galleries, restaurants owned by celebrity chefs and hip hotels sporting cutting-edge design. Those who love the visual arts will enjoy the Downtown LA Art Walk, a bustling pedestrian event that takes place the second Thursday of every month. Popping from gallery to gallery, soaking up everything from sepia wildlife photography to experimental installations made from recycled materials, this monthly art crawl is a great way to experience the area's diverse art scene. For your fill of more established artists -- the likes of Basquiat, de Kooning, Rothko, and Pollock -- check out the Museum of Contemporary Art (free on Thursdays from 5pm-8pm) before grabbing a bite to eat at Patina, a fine dining restaurant tucked into a corner of the Frank Gehry-designed Walt Disney Concert Hall. This stainless steel architectural wonder is also home to the LA Philharmonic, with daily orchestral performances of classical music.

New Orleans -- for the foodie
For those whose travel plans are ruled by their tastebuds, they will be delighted to know that some of the best bites in the country can be found in the Big Easy. From étouffée, to gumbo, oyster po' boys to spicy Cajun crawfish, NOLA is a glorious city of gastronomical gluttony, where every plate is "Fat Tuesday" sinfully smothered in the holy trinity of butter, bacon or cheese. To learn the history behind the local cuisine, sign up for the three-hour French Quarter Culinary History and Tasting Tour, where you'll eat your way around the city with a knowledgeable guide (http://noculinarytou​rs.com/tour/). Or try your hand at cooking such classic dishes as creole crabcakes, Oysters Rockefeller, shrimp rémoulade and Bananas Foster at the New Orleans Cooking Experience, offering half-day immersive cooking courses on Louisianna home cook'n. (http://www.neworlean​scookingexperience.c​om/) Indulge in high-end, experiential restaurants like Commander's Palace, Antoine's, Arnaud's and Galatoire's but don't neglect those historic hole-in-the-wall haunts. Central Grocery on Decatur St. for example, is home of the original muffuletta, a delicious sandwich of layered Italian meats, cheese and olive salad on a flat foccacia-like bread. For something sweet, Café du Monde in the French Quarter is a classic choice for sugary deep-fried doughnuts called 'beignets,' served up 24-7.
Images courtesy maha-online, KayOne73 & Will Morales

WHAT DO YOU THINK?
Which of these extreme outdoor sports would you be brave enough to try?
Which of these extreme outdoor sports would you be brave enough to try?
Total Responses: 57,225
Not scientifically valid. Results are updated every minute.
FOLLOW MSN LOCAL