Reds, white and snow all over: Early ski-resort openings
Our writer indulges in wine and flaky fungi while waiting for snowflakes.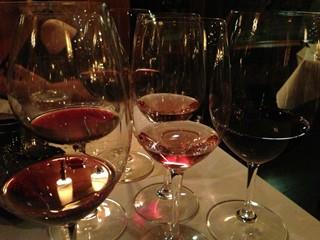 By Crai S. Bower
The emails indicating, "The race is on!" begin arriving in early November. Like the launch of Beaujolais nouveau or the Alba white truffle season, the first North American ski resort to open each year claims bragging rights for the entire season.
I just returned from Whistler's Cornucopia Food and Wine Festival, where I learned plenty about wine and truffles; Quattro's Alba White Truffle lunch felt like getting caught in a blizzard of flaky fungi. On the wine front, Nita Lake Lodge's Aura restaurant and Tinhorn Creek Vineyards joined forces to barricade me behind a battalion of impressive reds from the B.C. Okanagan, Canada's most fecund wine region.
As incredible as this weekend was — last year a friend and I estimated we'd consumed 23 courses and twice the wine tastes just on Saturday — the conversation at the Fairmont Chateau Whistler's annual Bubbles + Brunch at the Wildflower on Sunday revolved more around snowfall than satiation. Would Whistler-Blackcomb open early, on time or a little late? Fortunately, the light snowfall that followed me down the mountain into Squamish turned into whiteout conditions just an hour after I'd left the Galileo Coffee Company in Brittania, routine tea stop No. 2.
Given the tweets about the storm from Whistler brethren, I wasn't really surprised to learn Whistler Mountain would open early, on Nov. 17. (Banff's Mount Norquay elevated its chairlifts Oct. 25 to lead all North American ski resorts down the slope.)
Most North American skiers agree that last year was a pretty lousy snow year, especially across the American Rockies in Colorado and Utah, major ski areas that depend on lengthy stays by deep-pocketed visitors from the East and West coasts.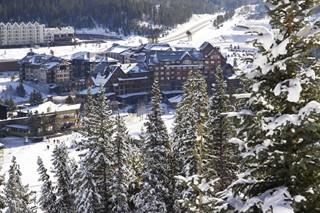 Winter Park, Colo., is a little different than better-known Aspen and Vail, a local's hill that lots of out-of-staters have come to cherish, with more than 3,000 acres of skiable terrain plus 29 feet of annual snowfall. The first chair went merrily up the hill as I was writing this blog, on Nov. 14.
"We had a line of about 60 people, some of whom arrived before daylight, on hand to catch our first chair, which got cranked up at 9 a.m. this morning," communications manager Steve Hurlbert said.  "It's been a festive atmosphere."

Winter Park is one of those places, with almost 20 bars and restaurants, where people return year after year regardless of the conditions, fidelity that bodes well during a spell in which destinations face a potential future of milder temperatures and less snow across the winter-sport frontier. The bonfire still roars every evening, even on a less than bluebird day.
Fortunately, weather conditions at Winter Park tend to be fantastic. There's a benefit to a sustained Rockies residence, as there is in the Sierra, where 2 feet of natural snow just dumped across Squaw Valley's 6,000 acres. Outside Magazine's "#1 Ski Resort" will open Nov. 16
WHAT DO YOU THINK?
Which of these extreme outdoor sports would you be brave enough to try?
Which of these extreme outdoor sports would you be brave enough to try?
Total Responses: 57,225
Not scientifically valid. Results are updated every minute.
FOLLOW MSN LOCAL