Finding (and making) great regional cuisine
USAA's new Pinterest recipe project makes it easy to explore local foods from home.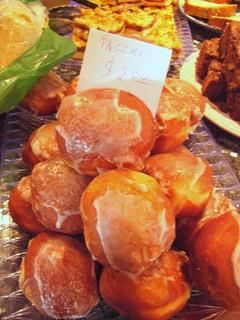 A region's food is part of what makes local culture so special—you'd be remiss to visit Seattle without sampling a cup of their legendary coffee, or plan a trip to Anchorage without partaking in some salmon, or spend a day in Ann Arbor without having your first Packzi (mmm, doughnuts). Here at the MSN Traveler, we love local food, and we love travel. We love cooking a little less, but sometimes when you've got to satisfy a craving or curiosity—what exactly is in Alabama's white barbecue sauce?—you've got to turn to the kitchen instead of the airport. And USAA is helping to make such a project reality.
Civilians have likely not heard about USAA, which is a financial services company that offers insurance, banking, and investments to members of the military community and their families. Specifics aside, their new social media project is pretty cool for non-military folks as well: they've got a board going on Pinterest pinned with cities and recipes for regional cuisine—like Seattle-inspired coffee cake or Alaskan salmon—submitted by users. Lest you think this is all major metropolitan areas, consider that the board also includes submission about Worcester, MA; Hartford, CT; Cincinnati, OH; and more. Each region has their own unique flavors, and this is an easy way to explore those from home.
Not a member of Pinterest? Joining is easy, though you needn't join to look at the board.
What's your favorite region-specific dish? Our vote goes to San Francisco's Mission-style burritos, though that may be just because it's lunchtime.
Photo courtesy of La.Catholique. 
WHAT DO YOU THINK?
Which of these extreme outdoor sports would you be brave enough to try?
Which of these extreme outdoor sports would you be brave enough to try?
Total Responses: 57,225
Not scientifically valid. Results are updated every minute.
FOLLOW MSN LOCAL